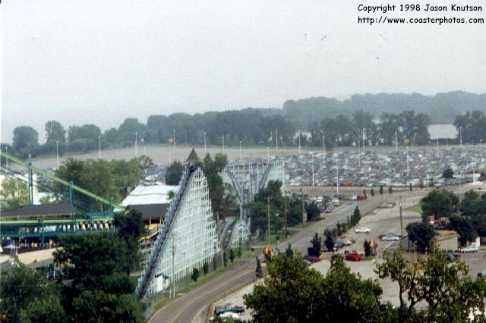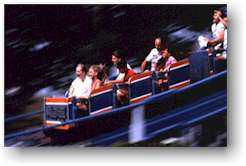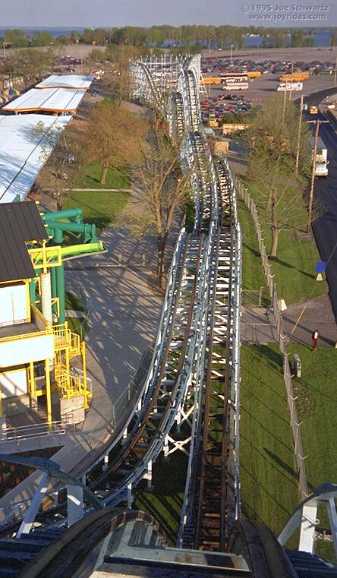 Blue Streak: A Cedar Point Classic Wooden Rollercoaster.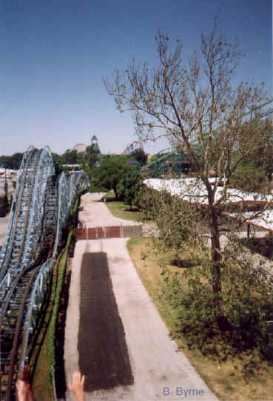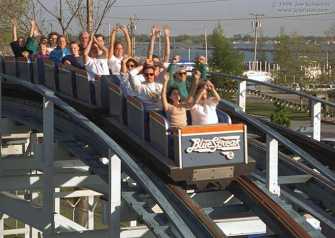 A few tips:

Ride this in the back for the wildest ride. The front is also good for the best view.

A few specs:

Maximum Drop:


  72 feet
Maximum Speed:       

40 mph
Track Length:       

  2558 feet
Ride Duration:


        2 min.
My rating




  9.8/10

Cedar Point in Sandusky Ohio is home for the Blue Streak which is an excellent wooden rollercoaster ride. 

The first drop is small but nice because there are a series of small hills for air time. (left) During the small hills the immense air time causes your body to bounce up and down on your seat.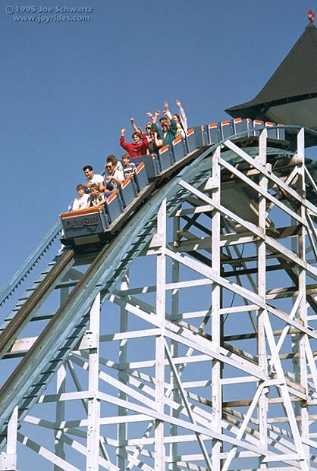 The turnaround is quick and sends you back to the station as you continue to bounce up and down on your seat. If you are into air time, Blue Streak is the one ride you won't want to miss and is the best wooden rollercoaster ride that Cedar Point has to offer.

Another shot of the small yet wonderful first drop. (below)

The return trip is just as fun with loads of air time. (below)