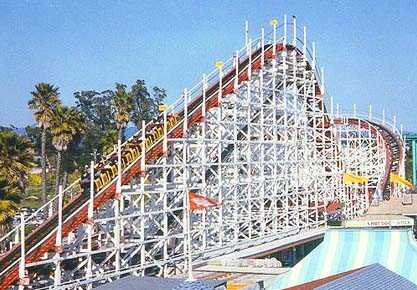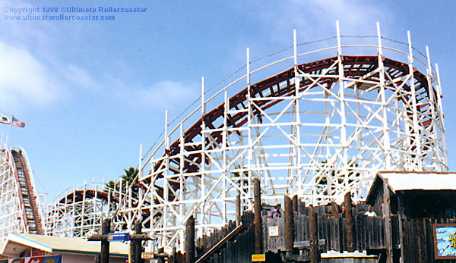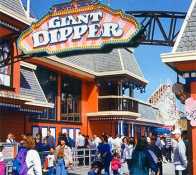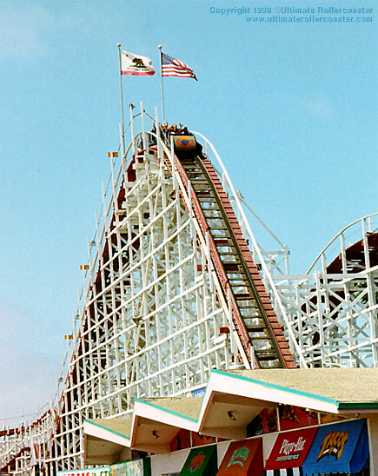 Giant Dipper: A Classic Rollercoaster with an Awesome Beachfront View.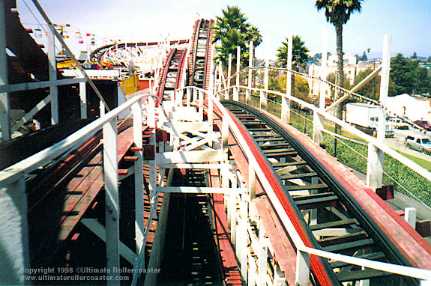 A few tips:

The ride is great in both the front and back. There is no preferred seating however if you ask, you may be able to ride the front if you are willing to wait a little longer than anybody else.

A few specs:

Maximum Drop:


  72 feet
Maximum Speed:       

40 mph
Track Length:       

  2558 feet
Ride Duration:


        2 min.
My rating




  9.8/10

In sunny California south of San Francisco you'll find the Santa Cruz Beach Boardwalk. Here is where you'll encounter one of the oldest classic wooden rollercoasters on earth built in 1924 and is called the Giant Dipper. As you leave the station you go through a long dark tunnel. Your train climbs up the lift. (left) The first drop (below) is fabulous with a lot of air time and is followed by several other nice drops that will lift you out of your seat. The intensity continues until the very end. This classic is nothing less than awesome.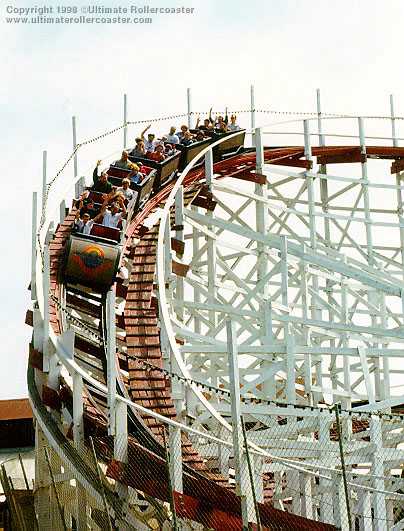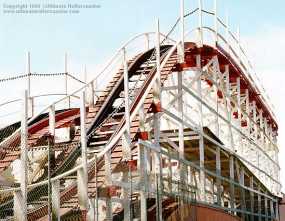 A very tight turn. (left)

Another small dip. (right)

End of the line. (below)

A great ride!