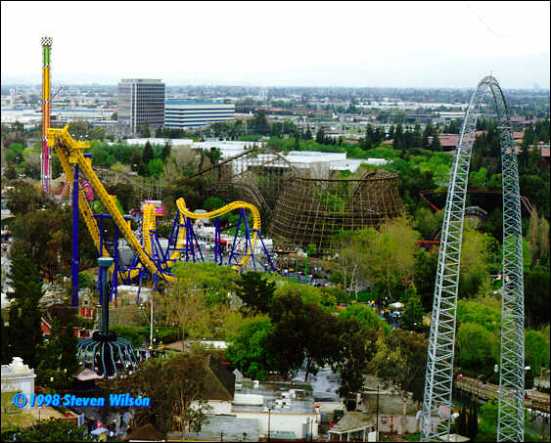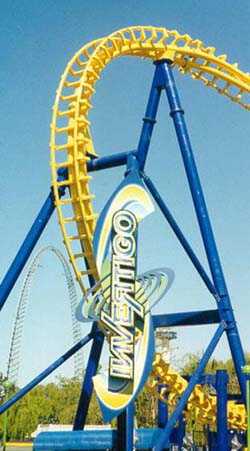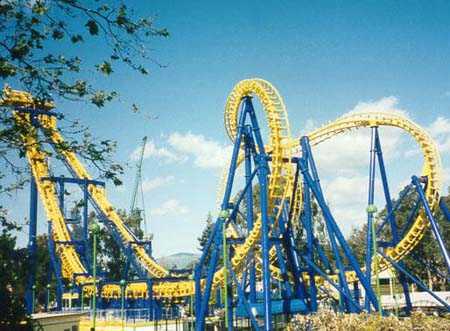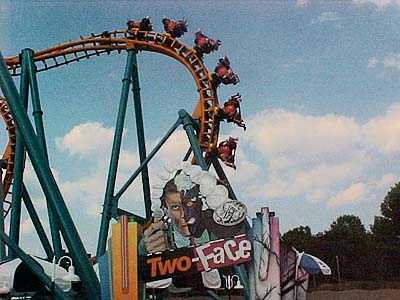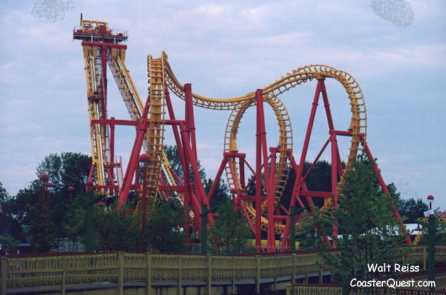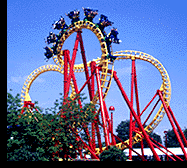 A few tips:

Ride this in the front and back for the full effect. Also ride in the middle so you can see the facial reactions of somebody else. The wait can be as long as 3 hours so get in line as early as possible and come back to ride at night when it is twice as good.

A few specs:

Maximum Drop:


138 feet
Maximum Speed


55 mph
Track Length


   985 feet
Ride Duration


    1.5 min.
My rating




10/10

In Santa Clara, California you will find a most amazing ride at Paramount's Great America that is a boomerang rollercoaster ride with a twist. The train is backed up to the top of the first tower 138 feet in the air (left) then let go. The train passes through three inversions at 55 mph and climbs up a second tower. Then the train does it all over again in the opposite direction. You can sit on the end for best view or you can sit in the middle where you can see the reaction of others riding it. You can choose to start forwards or backwards. The head rush created while going backwards is incredible!

Invertigo/ Face Off/ Two Face: First Suspended Boomerang Rollercoaster is Awesome!

These other two names and locations are Face Off, shown below, at Paramount's Kings Island in Kings Mills, Ohio and also shown to the far left and below is Two Face: The Flipside at Six Flags America at Largo, Maryland. No matter which you choose, the effect is the same. which is nothing less than awesome.

Invertigo Paramount's Great America (below) is actually in two other locations under two different names.