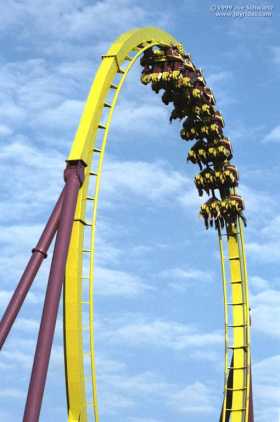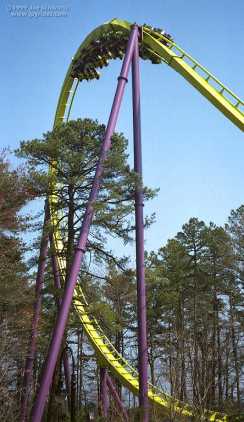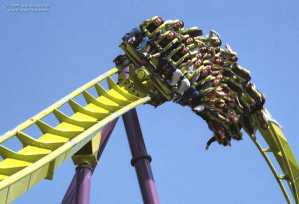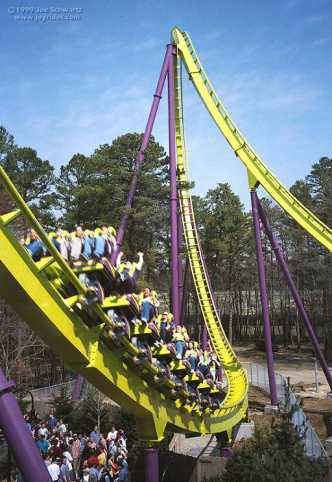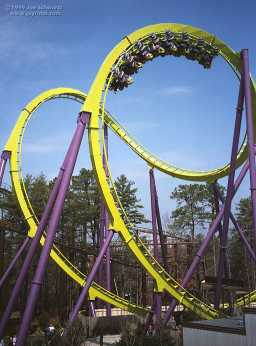 A few tips:

The best ride is in the front because you see more and is well worth the wait. You should also try the back if you like to be pulled around.

Not recommended for those who do not like high speed and extreme G forces.

A few specs:

Maximum Drop:


140 feet
Maximum Speed


61 mph
Track Length


  3985 feet
Ride Duration


    2.5 min.
My rating




9.7/10

Medusa: The First Floorless Rollercoaster!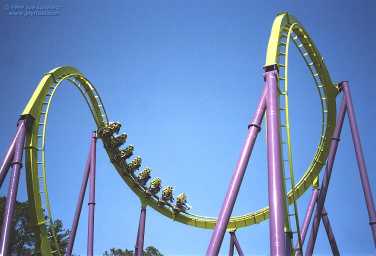 Welcome to Medusa, the world's first floorless rollercoaster. You can encounter this thrill in Jackson New Jersey at Six Flags Great Adventures. As you experience 7 inversions, your feet are left hanging. Your only restraints are a shoulder pad and lap bar. Medusa boasts of speeds up to 61 mph. The first drop takes you through a cobra vertical loop (below far left) followed by a cobra roll. (below center and right) The ride is very smooth, excellent and one you could enjoy riding over and over again without having to "feel it in the morning".