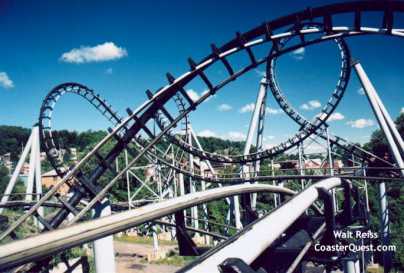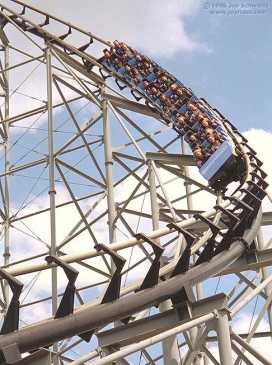 Steel Phantom: The Only Hypercoaster with 4 Inversions!

A few tips:

The best place to ride is in the back due to the most pull. Also try the front. Ride this first then come back at night and ride again. The wait can be up to 2 hours for the front so ride the front early and wait less.

A few specs:

Maximum Drop:


  225 feet
Maximum Speed:       

  80 mph
Number of Inversions:

     4
Ride Duration:


         2 min.
My rating




  9.9/10

You'd think a hypercoaster with no loops would be enough for most parks however, for Kennywood Park in West Mifflin, Pennsylvania adding loops is what makes Steel Phantom unique. (left) Steel Phantom is so far the only hypercoaster with 4 inversions. As you get to the top of the hill you shoot straight down 225 feet (below) under the wooden classic rollercoaster, the Thunderbolt, and into a ravine at a top speed of 80 mph only to be shot  back up into the sky into the first loop.

Problem: brakes were used before the loop which slightly disappointed me.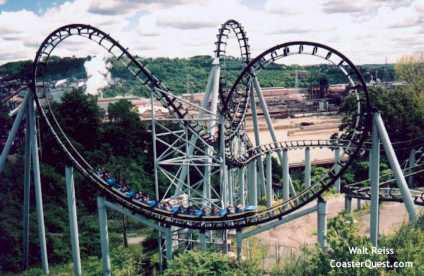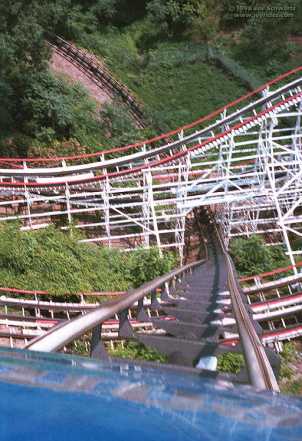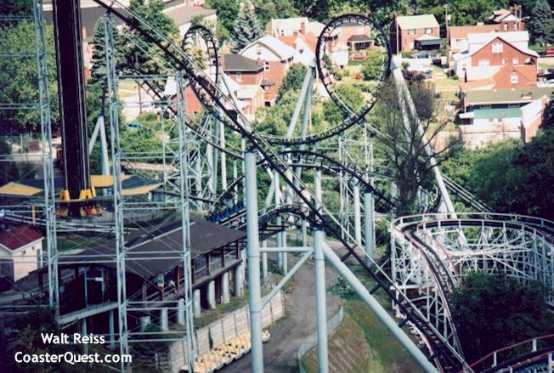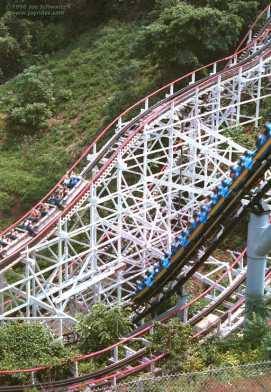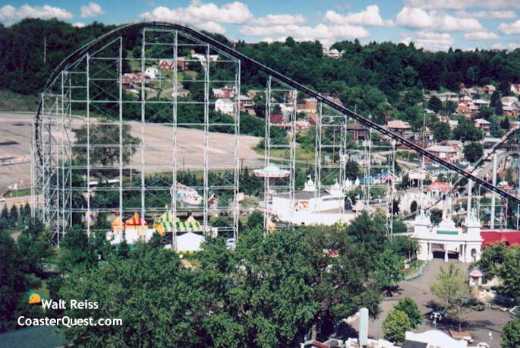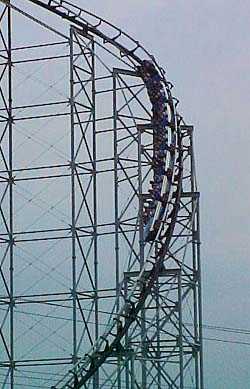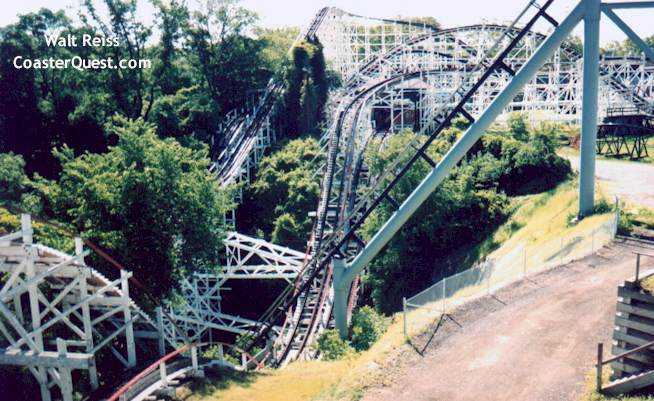 The 4 fabulous inversions. (below)