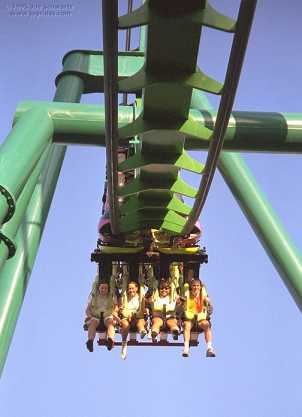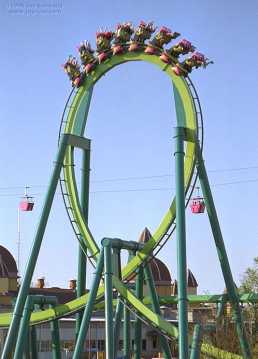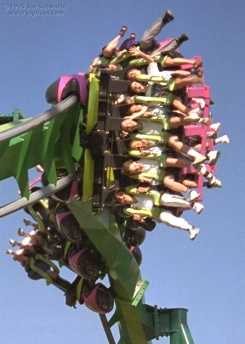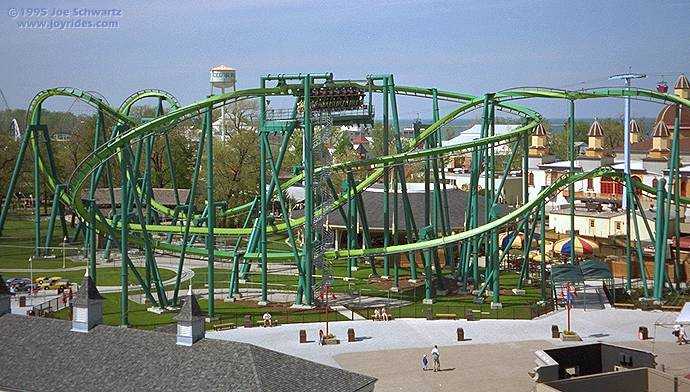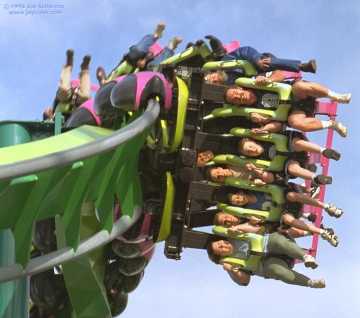 The Raptor: One of the Best Suspended Rollercoasters that Will Make You Flip!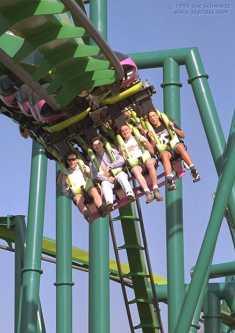 In Sandusky, Ohio you'll encounter The Raptor at Cedar Point Park. This suspended rollercoaster will leave you hanging through six (6) heartstopping inversions traveling at speeds of up to 60 mph.

The first drop leads into a vertical loop (far left) followed by a heartline, a double inversion cobra roll and another heartline. When you return to the station, you are most satisifed having experienced an incredible ride.

The sensation and freedom of your feet dangling is the best part. (left) This is what makes a suspended rollercoaster so much fun. This is also why the best place to ride The Raptor, or any suspended coaster is in the front.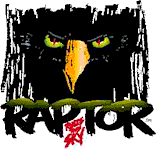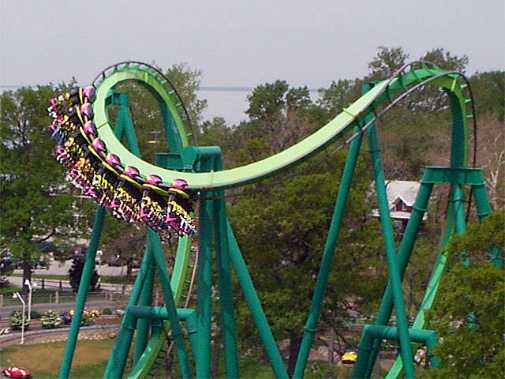 A few specs:

Maximum Drop:


119 feet
Maximum Speed


57 mph
Track Length


  3790 feet
Ride Duration


    2.5 min.
My rating




9.9/10
A few tips:

The wait on the Raptor can be as long as 3 hours so ride this in the morning, and then comeback at night to wait 2-3 hours. It is well worth the wait.

Not recommended for those who do not like high speed and extreme G forces.