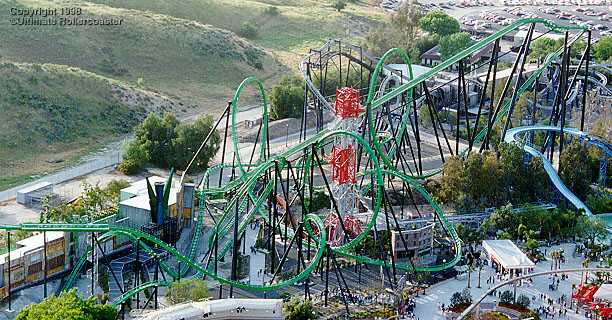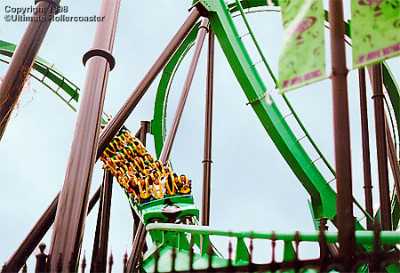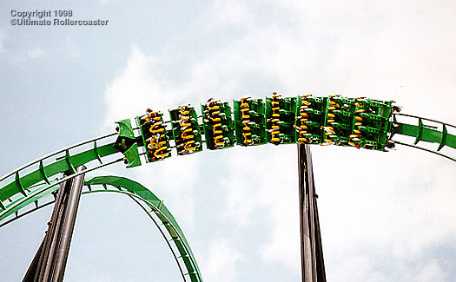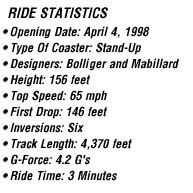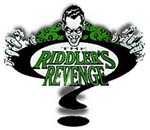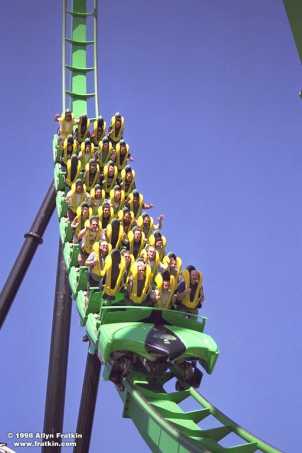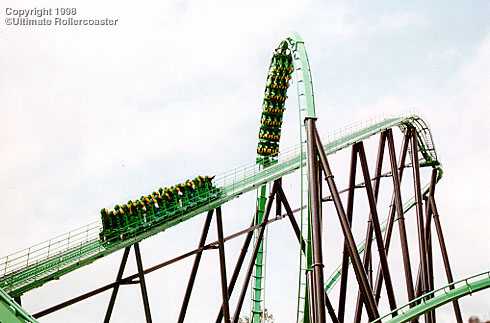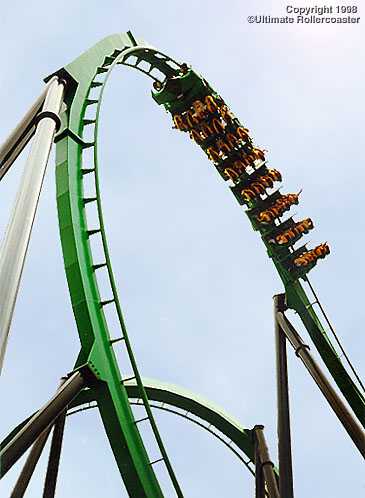 A few tips:

The line moves fast, however the line can be very long and wait can be up to 3 hours especially in the afternoon. Ride this in the morning in the front and then in the back. Come back to enjoy the ride at night when the lights are on and the track is lit.


Six Flags Magic Mountain in Valencia, California is where you will find the best stand-up rollercoaster on the planet. This world class thrill is considered one of the most twisted rollercoasters (left) on earth and is called: The Riddler's Revenge. The Riddler's Revenge has a most unique near vertical inversion guaranteed to give you a head rush.  In addition to this most unique inversion, Ridler's Revenge has an awesome barrel roll, and huge vertical loop

This world class thrill ride may not be suitable for the faint-hearted. So before you take on the Riddler's twisted ride beware of his extreme vengeance and if you hear his taunting laugh just remember you were warned!

Riddler's Revenge: The Best Stand Up Rollercoaster on the Planet!