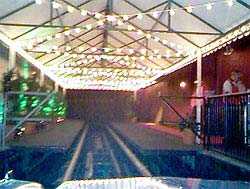 Rock n' Roller Coaster: Indoor Looping Launch Coaster

A few tips:

The best ride is the front, especially for the first time because, you don't know what to expect. The back is very rough so beware. The wait can be 2-3 hours long so ride early at least once in the front and back if you like it rough.

A few specs:

Launch:




0-60 mph in 3 sec.
Maximum Speed:       


  60 mph
Number of Inversions:


3
Ride Duration:



72 sec.
My rating





10/10

Before boarding the ride you go through a recording studio where you run into Aerosmith recording. As you walk in you see the band jamming and then they stop, look out and start talking to guests (left) waitng in line.

Next, the manager comes in teling Aerosmith that they need to get to the concert. Steve Tyler tells the manager that he didn't want to leave the guests in the studio behind. So Tyler asks the manager to get backstage passes for everybody. She calls for a stretch limo and you are told to go outside and wait in alley. Your super stretch, super fast limo arrives (left) and you get in. From inside the limo you can see a lighted sign above that reads traffic is heavy but keep the pedal to the metal (far left).

Your limo starts off and you can hear squealing rubber as your limo  takes you 0-60 mph in 2.8 seconds into a tunnel. (far left) This take-off  is followed by two (2) head-rushing inversions while listening to Aerosmith's "Dude Looks Like A Lady".  (left) As you travel, you see street and road signs including the famous Hollywood sign, a Santa Monica Blvd freeway sign and a road sign that reads "corkscrew ahead" among others.

The 3 G's of force is incredible and it's hard to see where you are going as lights are turned on and off throughout the entire ride.

Eventually, you make the concert. As you leave your limo, you are welcomed as a VIP by the concert staff dressed in formal wear (left).

You enter another room where  you see a video of Aerosmith in concert.

This indoor rollercoaster is the best theme indoor rollercoaster I have ever experienced.

Disney takes the time to every detail from the studio, to the alley, to the limo to the place where the concert is which is also your exit off the ride.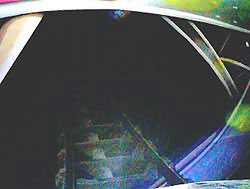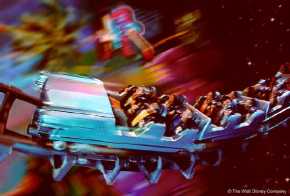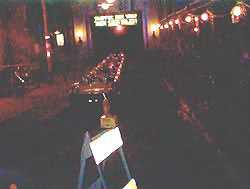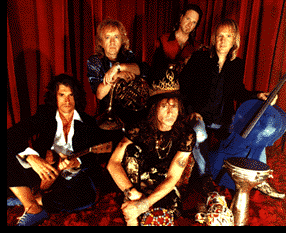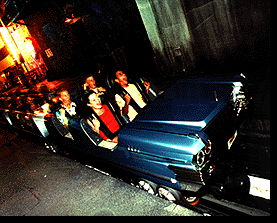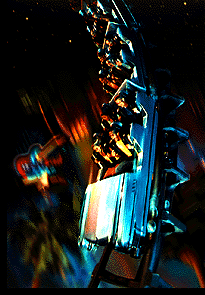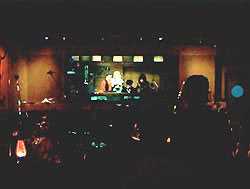 In Orlando, Florida at Disney's MGM Studios you can board a wild indoor looping launch rollercoaster called Rock n' Rollercoaster starring the rock n' roll band Aerosmith.