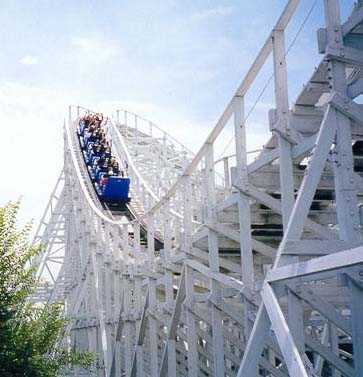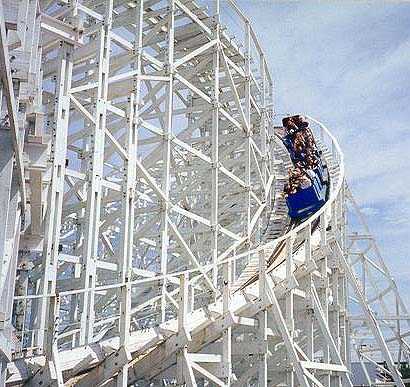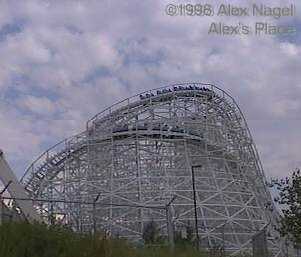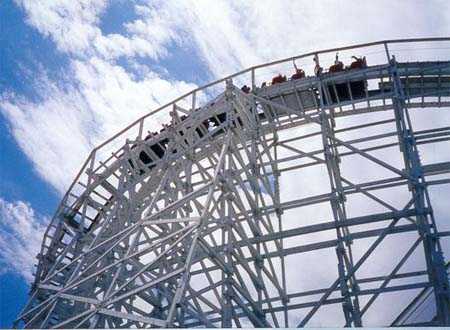 Twister II: The Sequel of to a Wild Classic Wooden Rollercoaster!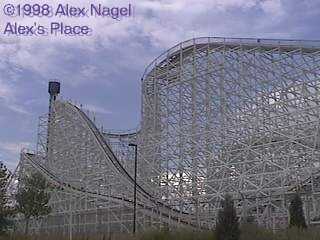 A few tips:

The wait on Twister II can be 2-3 hours due to its popularity. The front is great for the view, but the back will move you around the most.  I liked the back the best.

A few specs:

Maximum Height:      

100 feet
Maximum Drop:


  80 feet
Maximum Speed:       

45 mph
Track Length:       

  4460 feet
Ride Duration:


        3 min.
My rating




  10/10

Six Flags Elitch Gardens in downtown Denver Colorado is where you can enjoy a rough wooden rollercoaster ride called Twister II. (left) Twister II was inspired by the classic ride Mr. Twister which is no longer in operation.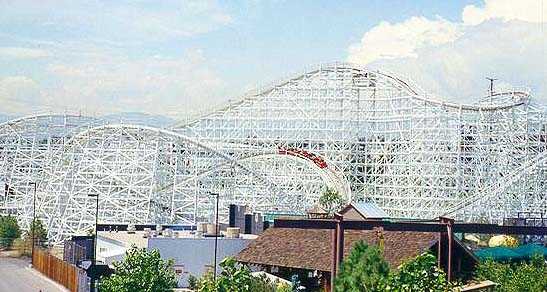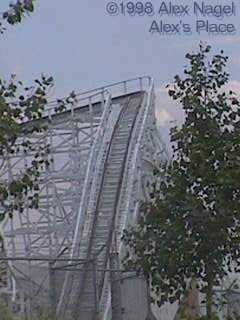 Twister II leaves the lift hill to go around the first bend followed by a steep 80 foot drop. A rough, intense, twisting thrill with sharp quick turns that tops off at 55 mph, knocks you around, and does not let up until the very end. So hang on and enjoy the ride.

The turns are fast, tight, quick & rough making Twister II a great ride. (above, right and left)

Twister II is rough enough to shake you around but is not as brutal of a ride as other wooden rollercoasters like the Riverside Cyclone.

Most riders will find Twister II enjoyable and a lot of fun.

Additional photos (below)