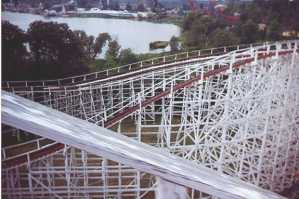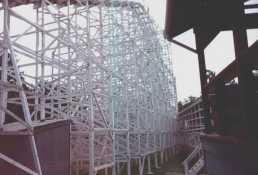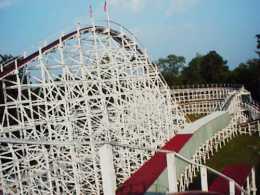 Raging Wolf Bobs: A Rough And Wild Ride!

A few tips:

Ride this in the front first especially if you are a new rider, and then the back only if you are looking for a rougher ride. Come back at night to ride.

A few specs:

Maximum Height:      

  80 feet
Maximum Drop:


  75 feet
Maximum Speed:       

40 mph
Track Length:       

  3426 feet
Ride Duration:


        3 min.
My rating




  10/10

This is the Raging Wolf Bobs originally called Riverview Bobs (left) located at Geauga Lake in Aurora, Ohio which is now Six Flags Ohio. This ferocious scream machine is a fantastic ride even though, your body will take a little bit of punishment for taking a ride. If you don't mind having your body banged around in an uncomfortable old style seat, this is the ride. Just remember to remove your dentures before boarding.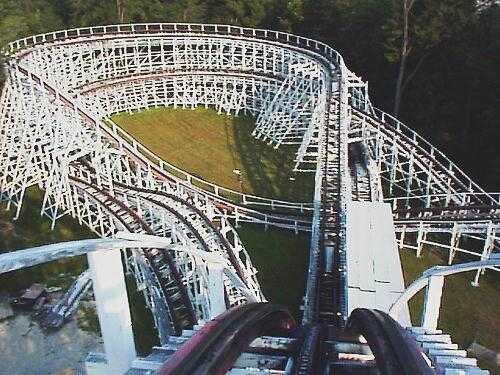 The first drop of 75 feet is mean (left) as you come around the bend you maintain an excellent speed as you feel your whole body rattle and shift from side to side in the train. The shaking doesn't stop until the end of the ride.

Going up the lift hill (below) gives you a breathtaking of Lake Geauga. Nice.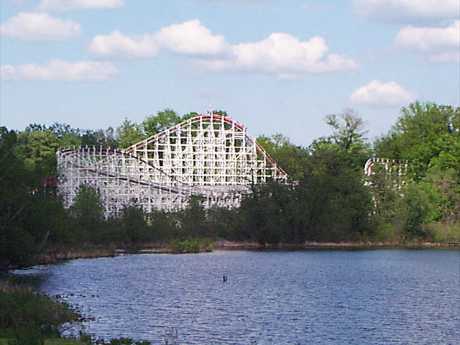 Warning: Hang on! The forces are intense especially in the back and you will get lifted up. May not be recommended for casual riders.